NAI to Participate in 2019 Integrative Healthcare Symposium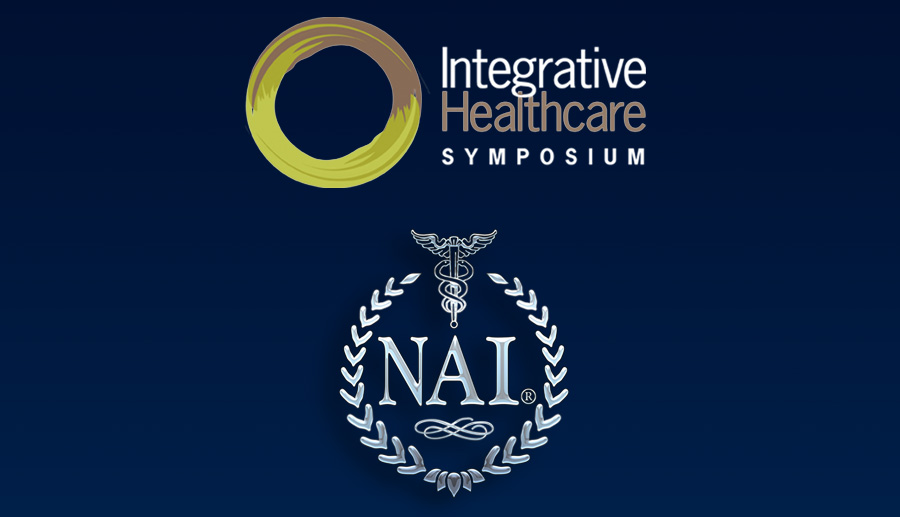 CARLSBAD, Calif., Jan. 23, 2019 /PRNewswire/ — Natural Alternatives International, Inc. ("NAI") (Nasdaq: NAII) today announced its participation in the 15th edition of the Integrative Healthcare Symposium, the only event where multi-disciplinary practitioners come together as a cohesive community to learn and collaborate on insights and techniques related to the cutting edge of holistic healthcare. This three-day event will be held on February 21-23, 2019, at the New York Hilton in Midtown, New York.
In late 2018, NAI launched their healthy aging & wellness expansion with SR CarnoSyn® beta-alanine, a patented, sustained release form of beta-alanine, which combines naturally with histidine in the body to produce carnosine. A powerful natural antioxidant, carnosine has been rigorously researched and clinically proven to provide support for muscle, cognitive and systemic function.
"Our attendance at the Integrative HealthCare Symposium underscores our commitment to the healthcare practitioner market and providing professional education regarding the myriad of health benefits that can be derived by supplementing with beta-alanine," stated Nicole Burbank, CarnoSyn® Brands Vice President.
NAI will showcase SR CarnoSyn® for everyday wellness and healthy aging at booth TT9 and is sponsoring a Lunch & Learn with Dr. Jay Hoffman on Friday, February 22, from 12:00 PM – 1:30 PM, in the Morgan Suite. The session, "How Beta-Alanine Supplementation Supports Healthy Aging via Supporting Cognitive Function and Muscle Health," will focus on the scientific studies regarding beta-alanine supplementation and its role in generating carnosine in the body to support overall systemic health, cognitive function and muscle support. The efficacy of the patented delivery system of beta-alanine as SR CarnoSyn® will also be presented.
Session Learning Objectives:

Participants will be able to explain how beta-alanine supplementation can lead to support of cognitive function to benefit healthy aging and wellness.
Participants will be able to explain the best delivery form of beta-alanine to increase carnosine content in tissue.
Participants will be able to discuss the efficacy of beta-alanine ingestion on maximizing physical performance in different age and training groups, including competitive and tactical athletic populations.

About Jay Hoffman Ph.D., FNSCA, FACSM:
Dr. Hoffman holds the rank of full professor in the Sport and Exercise Science program and Professor of Medicine at the Burnett School of Biomedical Sciences at the University of Central Florida. Previously he served as President of the Board of the National Strength and Conditioning Association (NSCA) from 2009-2012. Dr. Hoffman has also served on the Board of the USA Bobsled and Skeleton Federation. Dr. Hoffman holds a unique perspective in his sport science background.
As a sport scientist, Dr. Hoffman has published more than 300 articles and chapters in peer-reviewed journals and 8 books. In addition, Dr. Hoffman has lectured at more than 500 national and international conferences and meetings. Dr. Hoffman has also been honored with the 2007 Outstanding Sport Scientist of the Year from the NSCA and 2005 Outstanding Kinesiology Professional Award from the Neag School of Education of the University of Connecticut. Dr. Hoffman's research efforts have focused on examining nutrient intervention for increasing resiliency or enhancing recovery from various stresses. In addition, recent research interests also involve nutrient intervention for healthy aging.
For more information and to register for the Integrative Healthcare Symposium, please visit www.ihsymposium.com.
About CarnoSyn® Brands:
CarnoSyn® Brands feature two clinically studied, patented ingredients available exclusively from Natural Alternatives International, Inc.: CarnoSyn® instant release beta-alanine and SR CarnoSyn® sustained release beta-alanine. In the sports nutrition segment, both ingredients are well known to deliver benefits for athletic performance: Increased strength, enhanced endurance, faster recovery, and greater mental focus.
SR CarnoSyn® is an advanced delivery form of CarnoSyn®, which delivers higher dosing levels of beta-alanine, and is proven to provide benefits for both wellness and healthy aging. In 2017, SR CarnoSyn® was determined to be safe through independent scientific procedures, thus satisfying the technical element of the Generally Recognized as Safe (GRAS) determination. The GRAS affirmation allows NAI to broaden their product offerings beyond the sports nutrition space and focus on the dietary supplement and food and beverage industries, including medical and other fortified food products.
About NAI:
NAI, headquartered in Carlsbad, California, is a leading formulator, manufacturer and marketer of nutritional supplements and provides strategic partnering services to its customers. NAI's comprehensive partnership approach offers a wide range of innovative nutritional products and services to our clients including: scientific research, clinical studies, proprietary ingredients, customer-specific nutritional product formulation, product testing and evaluation, marketing management and support, packaging and delivery system design, regulatory review and international product registration assistance. For more information about NAI, please visit www.nai-online.com.
This press release contains forward-looking statements within the meaning of Section 21E of the Securities Exchange Act of 1934 that are not historical facts and information. These statements represent our intentions, expectations and beliefs concerning future events, including, among other things, our future revenue profits and financial condition, our ability to maintain our patents, generate revenues from the commercialization of our patents and trademarks, secure compliance with our intellectual property rights, and develop, maintain or increase sales to new and existing customers, as well as future economic conditions and the impact of such conditions on our business. We wish to caution readers that these statements involve risks and uncertainties that could cause actual results and outcomes for future periods to differ materially from any forward-looking statement or views expressed herein. NAI's financial performance and the forward-looking statements contained herein are further qualified by other risks, including those set forth from time to time in the documents filed by us with the Securities and Exchange Commission, including our most recent Annual Report on Form 10-K.
CONTACT:
Renee Michaelson, CarnoSyn® Marketing Manager, Natural Alternatives International, Inc., at 760-736-7700 or [email protected].
Websites: http://www.srcarnosyn.com/ and http://www.carnosyn.com and http://nai-online.com
Cision View original content:http://www.prnewswire.com/news-releases/natural-alternatives-international-announces-participation-as-exhibitor-and-sponsor-in-the-2019-integrative-healthcare-symposium-300783049.html
SOURCE Natural Alternatives International, Inc.