CarnoSyn® Receives New Dietary Ingredient Status From FDA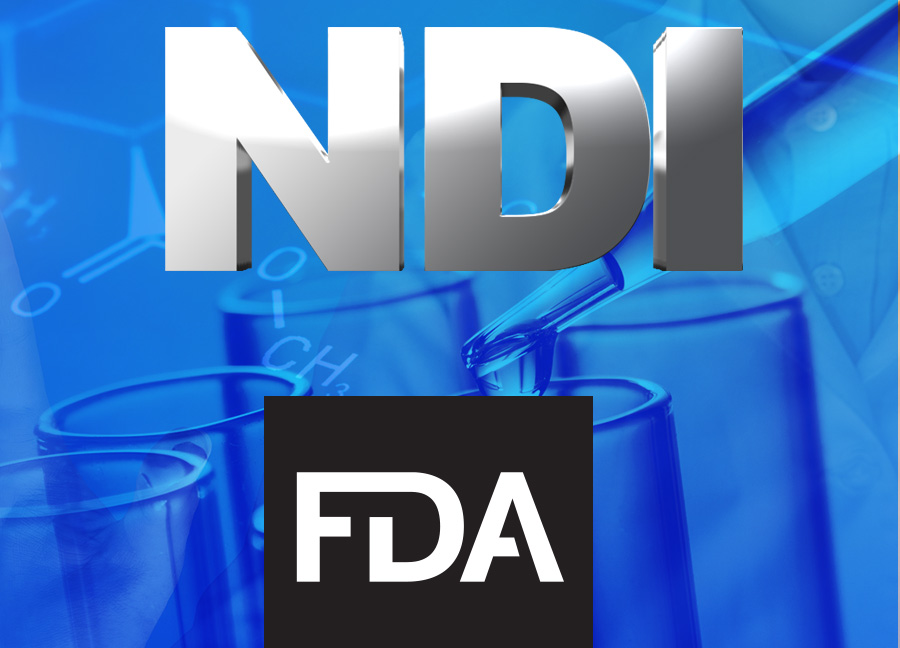 CARLSBAD, Calif., Feb. 19, 2019 /PRNewswire/ — Natural Alternatives International, Inc. ("NAI") (NASDAQ: NAII), a leading formulator, and marketer of customized nutritional supplements proudly announced today that it has received New Dietary Ingredient (NDI) status from the Food and Drug Administration (FDA) for its patented CarnoSyn® beta-alanine ingredient at a total daily intake level of 6.4 grams per day.  NAI received the FDA's Acknowledgement Without Objection or AKL letter within its statutory 75-day evaluation period to respond. It has been assigned NDI report number 1103. CarnoSyn® is the only beta-alanine that has successfully obtained NDI status with the FDA.
The Federal Food, Drug, and Cosmetic Act (FD&C Act) requires that manufacturers and distributors who wish to market dietary supplements that contain "new dietary ingredients" notify the FDA about these ingredients. Generally, the notification must include information that is the basis on which the manufacturer or distributor has concluded that a dietary supplement containing a new dietary ingredient will reasonably be expected to be safe under the conditions of use recommended or suggested in the labeling. (See Section 413(d) of the FD&C Act, 21 U.S.C. 350b(d)).
CarnoSyn® beta-alanine is widely-recognized as a patented, high-quality ingredient of choice among companies wishing to use the safest ingredients in their products. NAI has invested millions of dollars of research into CarnoSyn® beta-alanine over the years and developed a robust portfolio of patents and trademarks to protect its proprietary rights. With the additional exclusivity an NDI notification affords NAI, it will be working diligently with the FDA, CBP, FTC and various other federal and state agencies to ensure compliance and safety by those companies using beta-alanine. Where companies continue to buy and use generic beta-alanine not covered by its NDI, NAI will be alerting the necessary agencies of non-compliance. To the extent such unfair practices also include any infringement of NAI's intellectual property, these violations will be vigorously pursued.
Mark A. LeDoux, NAI's CEO and Chairman of the Board, expressed his enthusiasm at obtaining NDI status for CarnoSyn® beta-alanine. "CarnoSyn® is recognized as a leading ingredient, backed by a body of science and intellectual property. The FDA's acknowledgement of our NDI notification demonstrates not only the safety of CarnoSyn®, but also NAI's long-standing commitment to regulatory compliance. Dr. Gottlieb, the head of the FDA, and the Office of Dietary Supplements have demonstrated that they take the safety of dietary supplements seriously. So does NAI. We intend to work hand-in-hand with the FDA and other agencies or courts to zealously advocate for the use of safe ingredients, demonstrated through compliance with the New Dietary Ingredient process, protection of intellectual property and increased investment in research and development. We applaud the licensees of CarnoSyn® for their recognition of the safety, benefits and IP related to our product. For those entities who continue to conceal themselves in darkness from regulatory and IP compliance, NAI will not silently stand by, but rather will soon be providing a list of companies to the FDA using adulterated beta-alanine. The time is now for those who went through the rigors of properly obtaining NDIs and intellectual property to forcefully lead and direct the industry into increased compliance and ensure the safety of products sold to consumers."
LeDoux, who is also the current Chairman of the Natural Products Association, said that the FDA's February 11, 2019, announcement regarding dietary supplements "is welcomed by industry and those companies who invest in safety and compliance of their products. Director Gottlieb's stated commitment to greater enforcement of NDIs further assures companies like NAI that their investment in regulatory compliance and enforcement efforts will be taken seriously. NAI intends to continue leading by example."
NAI, headquartered in Carlsbad, California, is a leading formulator, manufacturer and marketer of nutritional supplements and provides strategic partnering services to its customers. NAI's comprehensive partnership approach offers a wide range of innovative nutritional products and services to NAI's clients including: scientific research, clinical studies, proprietary ingredients, customer-specific nutritional product formulation, product testing and evaluation, marketing management and support, packaging and delivery system design, regulatory review and international product registration assistance. For more information about NAI, please see its website at http://nai-online.com.
This press release contains forward-looking statements within the meaning of applicable securities laws that are not historical facts and information. These statements represent our intentions, expectations and beliefs concerning future events, including, among other things, our expectations and beliefs with respect to our future financial and operating results, the outcome of pending litigation, the continued validity of our patents, and our ability to successfully develop, license and enforce our intellectual property rights. We wish to caution readers these statements involve risks and uncertainties that could cause actual results and outcomes for future periods to differ materially from any forward-looking statement or views expressed herein. NAI's financial performance and the forward-looking statements contained herein are further qualified by other risks including those set forth from time to time in the documents filed by us with the Securities and Exchange Commission, including our most recent Annual Report on Form 10-K and Quarterly Report on Form 10-Q.
CONTACT – Kenneth Wolf, President and Chief Operating Officer, Natural Alternatives International, Inc., at 760-736-7700 or [email protected].
SOURCE Natural Alternatives International, Inc.
Related Links
http://nai-online.com